So you've got an iPad, but have come to the dawning realisation that you've got no cash left to buy any games for it.
Have no fear, because the App Store offers plenty of iPad gaming goodness for the (unintentional or otherwise) skinflint.
Haven't bought an iPad yet and not sure which is best? We've got them listed on our best iPad ranking – or you can check out the best tablets list to see the full range available now.
Our updated pick of the best free iPad games are listed right here.
New this week: Little Alchemy 2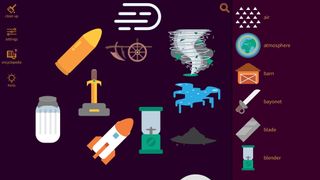 Little Alchemy 2 is an exploratory logic game. You start off with a small number of items, which can be dragged to the central canvas. Items are then merged to create new ones.
At least that's the theory. If you just set about randomly shoving items together, nothing happens. Instead, you must utilize rational thinking – or a little whimsy. For example, combine a couple of puddles and you'll get a pond. Obvious, really. But also you can create a blender from a blade and 'motion', and a rocket from 'metal' and 'atmosphere'.
In all, there are over 600 items to discover, and although Little Alchemy 2 can irk if you hit a brick wall, you can always pay for hints via IAP if you get stuck. Alternatively, tough it out and feel like a genius when you hit upon a suitably clever combination.